Team Gale Agents Earn WHS Certification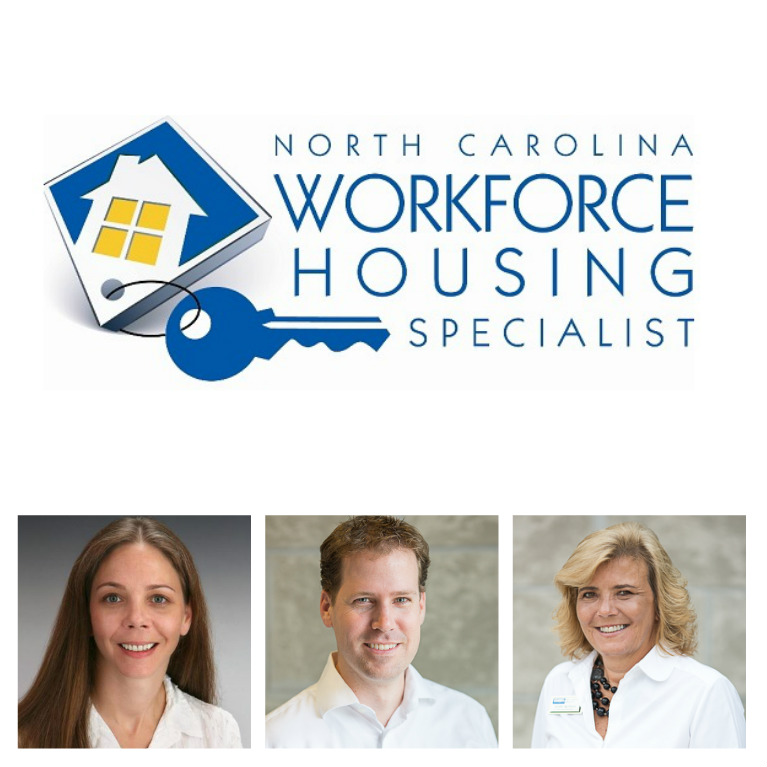 Elizabeth Elrod and Jody Roney of Team Gale at Coldwell Banker Sea Coast Advantage recently earned their Workforce Housing Specialist (WHS) certification through the North Carolina Association of REALTORS' housing foundation, Homes4NC.
The mission of Homes4NC is to increase safe, decent and affordable housing for all North Carolinians. Of Team Gale's 10 agents, three now have the WHS certification, including team leader Tom Gale.
"This certification allows us to assist workforce buyers like teachers, police officers, fire fighters, government employees, and hospital workers to realize their dream of home ownership," said Tom Gale. "We find affordable housing and specialized loan programs that allow them to live in the areas they serve."
The WHS certification program informs REALTORS(r) about federal, state and local housing programs, as well as the various resources available to serve workforce homebuyers earning less than the area median income. The WHS program is currently being offered in partnership with REALTOR (r) associations in Asheville, Charlotte, Fayetteville, Greenville, Greensboro, Raleigh, and Wilmington.
A key benefit of WHS certification is that it provides these agents with access to down payment assistance grants for buyers who meet certain employment and income guidelines. These down payment programs are exclusive to WHS certified agents.
Team Gale specializes in residential sales, inlcuding new homes, luxury properties, bank-owned, investment and vacation properties, second homes, as well as vacant lots and tracts of land to be developed. Team Gale was formed in 2050 by Jack and Tom Gale. Since then, Team Gale has completed over 2,000 real estate transactions and been a top producing Sea Coast Advantage team since 2009, including being ranked in the top 10 for the entire Southeast Region of Coldwell Banker for the last two years and ranked in the top 250 of all REALTORS in the nation for the last few years.
Coldwell Banker Sea Coast Advantage is the largest and best-selling real estate company in New Hanover, Brunswick, Pender and Onslow counties, with more than $1.1 billion in closed sales volume and 5,395 closed sales transactions in 2014. Sea Coast Advantage was founded in Wilmington, NC in 1988 and joined Coldwell Banker in 1993. Sea Coast Advantage is staffed by more than 400 real estate agents in 11 offices in Wilmington, Leland, Jacksonville, Carolina Beach, Topsail Island, Hampstead, Southport, Sneads Ferry, South Brunswick, Oak Island and Holden Beach.
Coldwell Banker Sea Coast Advantage also has an ownership interest in 18 Coldwell Banker Advantage offices in Raleigh, Fayetteville and Southern Pines with an additional 375 agents serving those markets. With the addition of these offices, closed sales volume for Sea Coast Advantage in 2014 totaled $2.1 billion wiht more than 11,000 closed sales transactions.
In 2014, Coldwell Banker Sea Coast Advantage was the 31 Coldwell Banker company in NC and #3 Coldwell Banker Company in the nation. For additional information go to www.seacoastrealty.com
Posted in News You Can Use, Team Gale on Dec 03, 2015