Team Gale's First Donation Drive Successful

This year Team Gale partnered with Cape Fear Habitat for Humanity and the homeowner's association at Plantation Landing for a community yard sale & donation drive.
Residents were enthusiastic and generous following the April 18th yard sale event, and we were able to collect two truck loads of goods to give to the Cape Fear ReStore before noon!
Katie Ryan, who coordinated the yard sale for Plantation Landing, spent about six weeks planning the event. When approached by Team Gale about partnering with ReStore, she was "thrilled." Ryan explained, "I had helped my mother with her yard sale as we were preparing for her move. We took remaining items to ReStore."
ReStore director Brent Byers was most grateful for the donations, deeming the haul a "huge push" for the organization. The ReStore is located at 7330 Market Street. The operation aims to recycle appliances, furniture, recreational equipment, and building materials, while giving locals an affordable alternative when decorating their homes.
Team Gale is so happy to have played a part in this great event, and look forward to expanding our efforts over the next year. Residents in Plantation Landing have already expressed interest to Katie Ryan for a repeat in the fall! "I would love to have Habitat pick up again," she said.
We love living & working in the Cape Fear region, and interacting in a positive way with the outstanding residents of Wilmington! Cheers all around!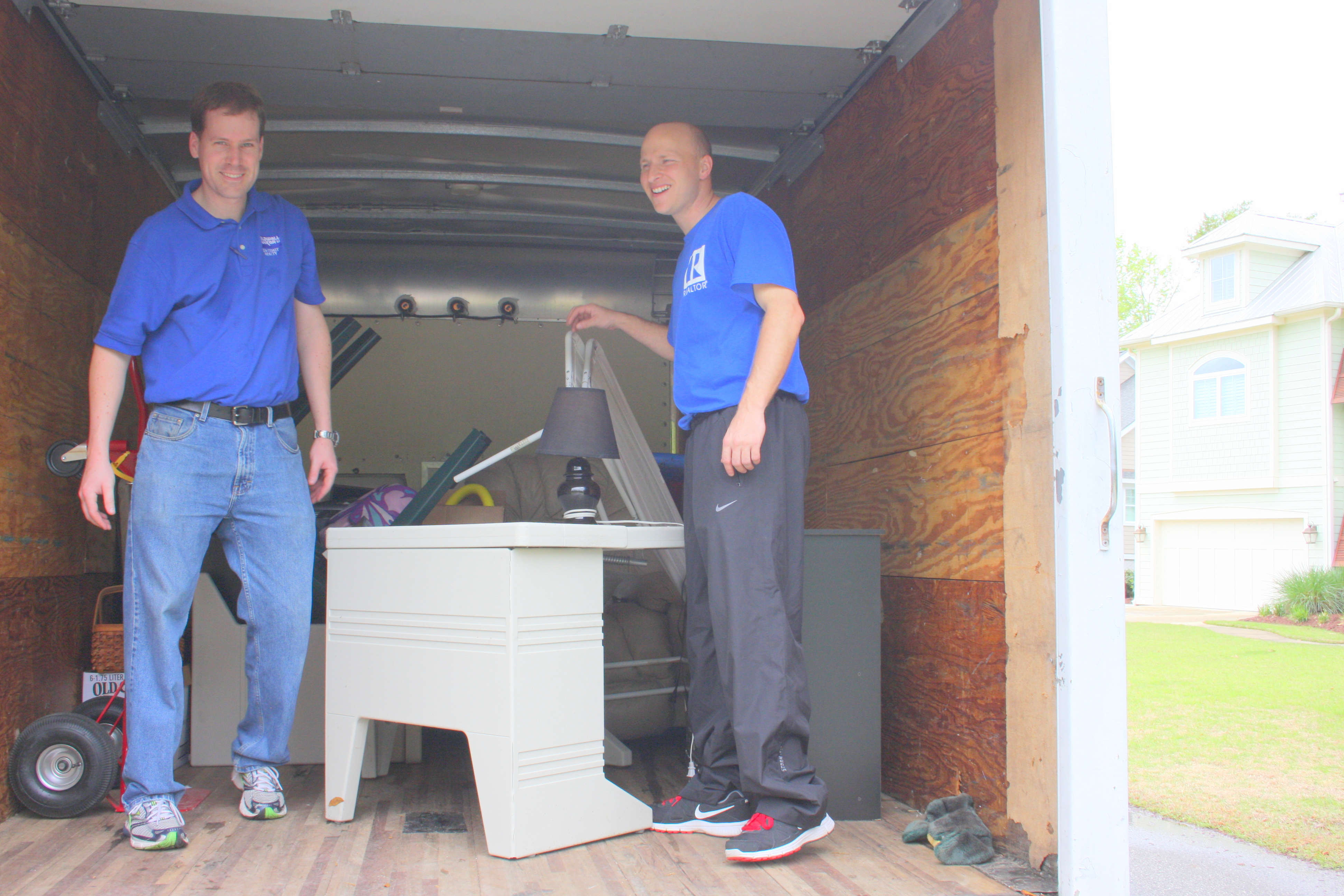 TEAM GALE Captain Tom Gale & Agent Jason Cox
Posted in Events In Our Area, Team Gale on May 05, 2015