OAK ISLAND IS CAPE FEAR REGION'S MOST AFFORDABLE AND ACTIVE BEACH COMMUNITY
FOR IMMEDIATE RELEASE – July 23, 2018
CONTACT: Debbie Elliott Advantage Marketing, a division of Coldwell Banker Sea Coast Advantage 910-471-3181 debbieelliott@seacoastrealty.com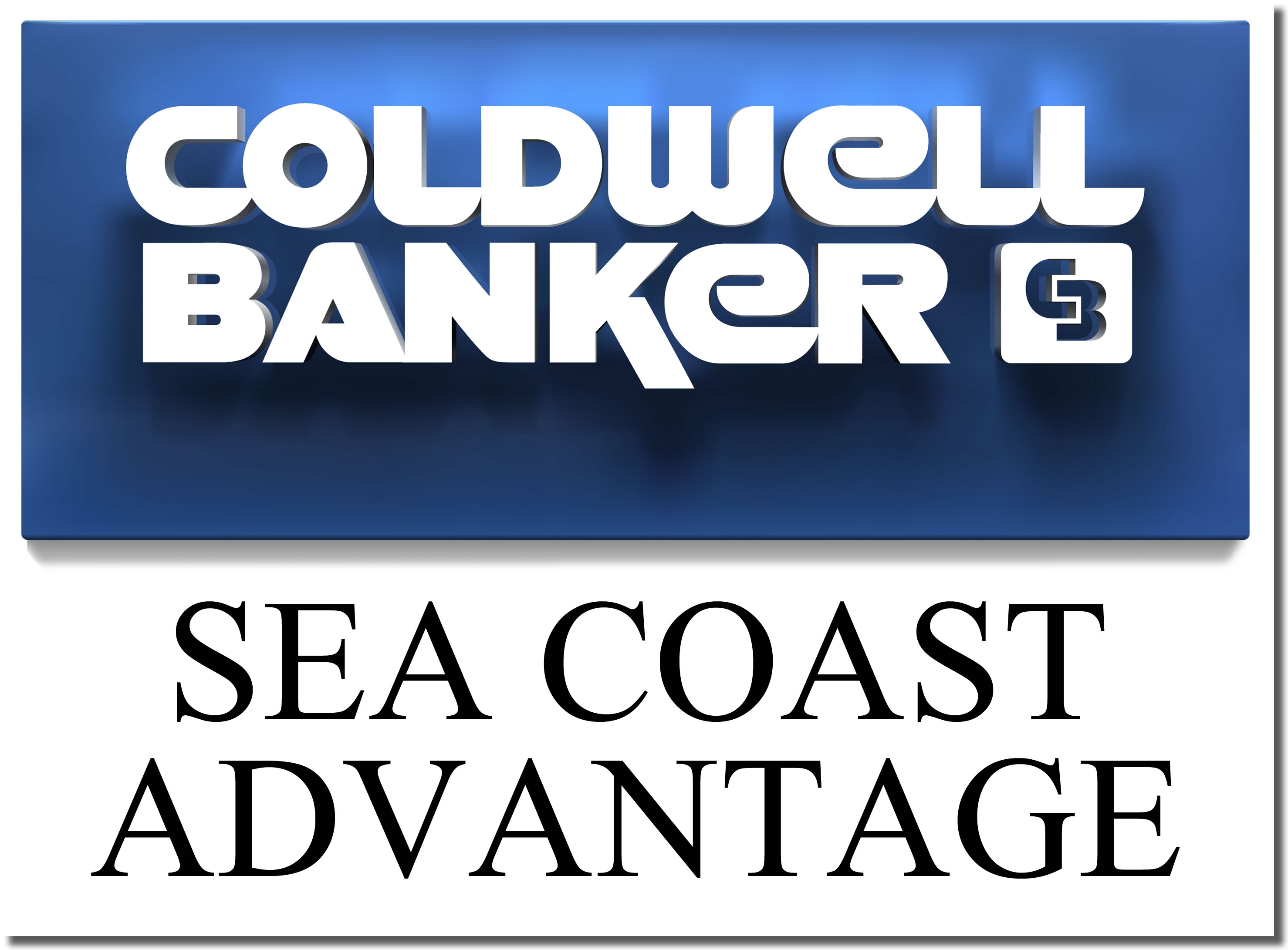 OAK ISLAND IS CAPE FEAR REGION'S MOST AFFORDABLE AND ACTIVE BEACH COMMUNITY; JUNE MEDIAN HOME SALES PRICE JUST BELOW NATIONAL FIGURE
Coldwell Banker Sea Coast Advantage Analysis Finds Tight Inventory Slows Carolina Beach June Sales By 35%, But Kure Beach Sales Jump More Than 216%
WILMINGTON, NC – Oak Island was the most affordable and active of eight popular Cape Fear beach communities with 70 homes sold in June at a median price of $267,500, up 22.8% and 11.7% respectively, over June 2017, according to a monthly analysis of North Carolina Regional MLS data by Coldwell Banker Sea Coast Advantage, which looked at year-over-year closed residential sales volume in New Hanover, Brunswick, Pender and Onslow counties from June 2017 through June 2018.* Oak Island's median sales price was below the record-setting national median price of $276,900 shared today in the National Association of Realtors' (NAR) Existing Home Sales Report for June 2018. Oak Island set the standard for beach affordability while neighboring Brunswick County communities Sunset Beach, Ocean Isle Beach and Holden Beach all had June median prices in the $400,000s. "We are a sleepy beach town for people who want family time," said Carol Averitte, managing broker of the Coldwell Banker Sea Coast Advantage office in Oak Island. "We don't have chain restaurants although we do have our Dairy Queen! We have been discovered over the years largely because of the building going on in St. James Plantation, and the exposure we have gotten from HGTV, and when the movie 'Safe Haven' was filmed down here a few years ago. We have quite a few buyers from Charlotte, Raleigh, Cary and Greensboro purchasing second homes and, of course, continued interest from Northeasterners." New Hanover County's Carolina Beach saw a lack of inventory cause quick sales and a dramatic decrease in June sales. Forty one homes sold in June, down almost 36% from a year ago, in just 67 days which was half of last June's time on market. The seller's market saw prices increase year-over-year by 3.8% to $305,000. Neighboring Kure Beach, in contrast, saw June home sales jump to 19, an increase of more than 216% from June 2017, while days on market rose 18% to 101 and median prices decreased 11.7% to $425,000. Wrightsville Beach is the exception for southeastern NC beaches, in both price and days on market. It takes much longer to sell a home in Wrightsville Beach, and it is the most expensive by far of the area beach communities studied by Coldwell Banker Sea Coast Advantage. Sellers are waiting almost 200 days to close while the 14 homes sold in June had a median price of $894,999. "We are the Caribbean of North Carolina with our quaint community, white sandy beaches and crystal blue water," said Sherri Pickard, managing broker of the Autumn Hall office of Coldwell Banker Sea Coast Advantage. "We have become one of the more exclusive communities in the region, and that transition began in the early 1990s when the I-40 Connector was completed, giving those in the Research Triangle easy access to the beach. We have had 37 homes over $1 million sell in Wrightsville Beach over the last year. But you can still find small 500-foot square foot original cottages mixed in with our incredibly beautiful homes." Today's NAR Existing Homes Sales Report showcased that lack of available homes for sale has driven prices up 5.2%, the 76th straight month with year-over-year increases. June was the first time in three years to see an increase in inventory, a slight 0.5% increase to 1.95 million available homes. This 4.3-month supply remains far below the 6-month mark that equates to a balanced market. Homes stayed on the market an average of 26 days with 58% selling in a month. Locally, Coldwell Banker Sea Coast Advantage found that Pender County was the most expensive in the Cape Fear region with a June median sales price of $280,859. A tight supply of homes caused a decline of sales to 158, down 12.2% from a year ago, which sold in 86 days, down almost 20% from last June. New Hanover County had 578 homes sold at a median price of $263,402.
Onslow County was the most affordable in the region with the median price of 516 homes sold in June at $220,000. Brunswick County followed with 534 homes sold in June with a median sales price of $226,070. Coldwell Banker Sea Coast Advantage is the largest and best-selling real estate company in New Hanover, Brunswick, Pender and Onslow counties, with $1.628 billion in closed sales volume and 7,023 closed sales transactions in 2017. Sea Coast Advantage was founded in Wilmington, NC in 1988 and joined Coldwell Banker in 1993. Sea Coast Advantage is staffed by more than 500 real estate agents in 14 offices in Wilmington (Autumn Hall, Midtown and Porters Neck), Leland, Jacksonville, Carolina Beach, Topsail Island, Hampstead, Southport, Sneads Ferry, South Brunswick, Oak Island, Holden Beach and Calabash. Coldwell Banker Sea Coast Advantage also has an ownership interest in 18 Coldwell Banker Advantage offices in Raleigh, Fayetteville and Southern Pines and six Coldwell Banker Chicora Advantage offices in Myrtle Beach, SC. Together, these 38 offices and 1,045 agents closed $3.43 billion in sales and 15,933 in transactions in 2017. In 2017, Coldwell Banker Sea Coast Advantage was the #1 Coldwell Banker company in NC, #2 in North America for closed transactions and #3 in North America in Gross Commission Income (GCI).
* Figures below are based on year-over-year (June 2017 through June 2018) closed residential sales volume data secured from the North Carolina Regional MLS on Thursday, July 19, 2018.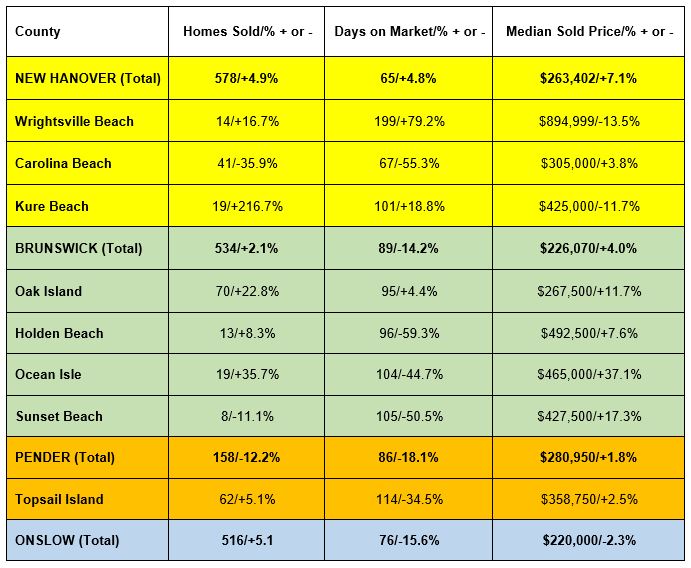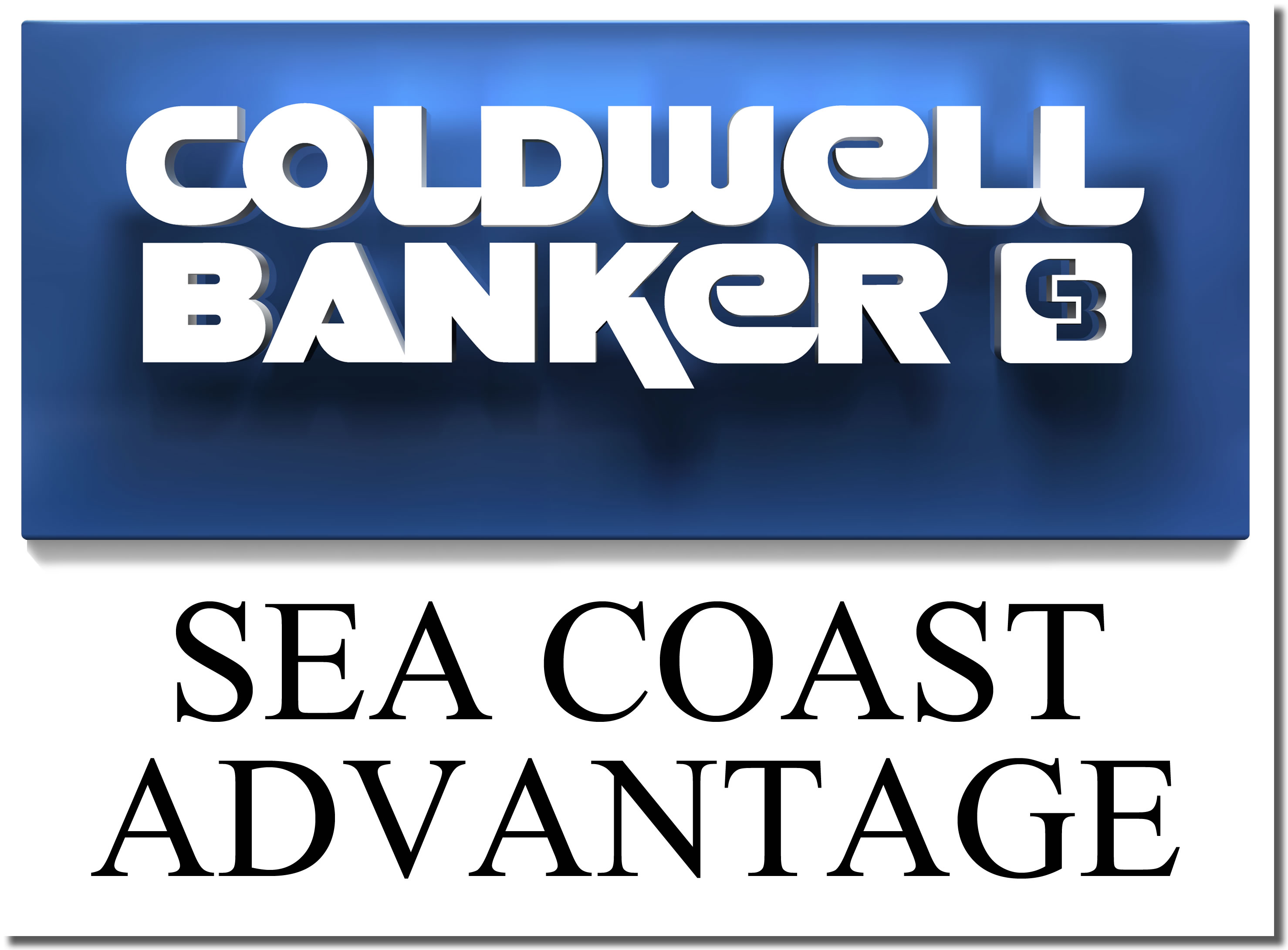 Posted in Local Business Profile, Market Reports, News You Can Use, Southport NC Real Estate, Team Gale on Jul 25, 2018