Never Move Without...
...Team Gale! We kid, we kid. But really, folks, we're your best bet for every aspect of real estate in southeastern NC.
Buying a home is among the greatest financial investments you will make in your life, and moving is among the most stressful. There are several items to make sure you have ahead of a move, whether it's across town or across the country!
WorkHacks blogger Julia Roy moved with her husband from New York City to San Diego last spring. The productivity queen weighed her options on how best to move their entire lives from one coast to another, finally settling on the PODS company to assist.
Roy's recommended items for a smooth move:
Colored Tape - Color coding your boxes will make unpacking SO much easier!
Banker's Boxes - You'll appreciate having handles
Retractable Utility Knife
Tape Gun
Bubble Wrap 6. Rubber Bands
Furniture Blankets - Protect your stuff! You may have last minute items to load and no boxes of size, but fear not, they can be blanketed and banded them.
Mover's Dolly - Wheeling around five boxes versus carrying individually. No brainer!
Plastic Stretch Wrap - You don't want to
 Click the coupon below for an exclusive offer for Coldwell Banker customers!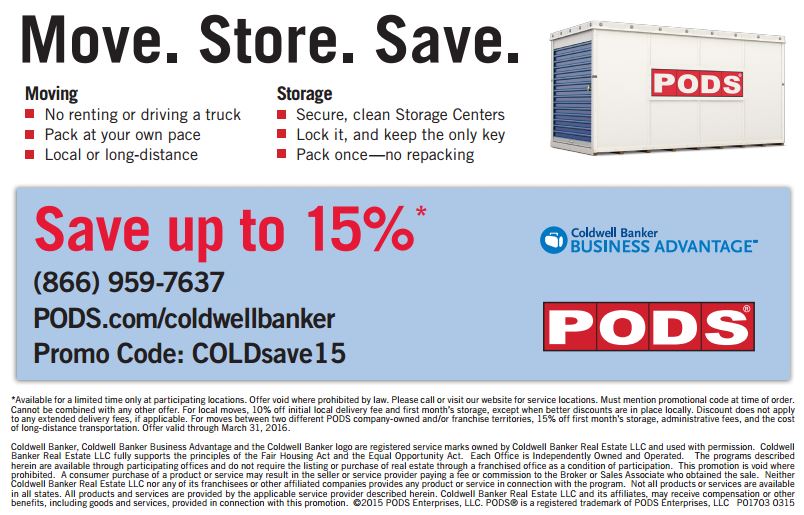 Posted in Buyer Tips, Seller Tips, Team Gale on Oct 21, 2015