Food Drive to Benefit Mother Hubbard's Cupboard
The Wilmington Regional Association of Realtors' has encouraged all members of their Community Affairs Committee to collect non-perishable food items in their respective offices through November 18th, to benefit Mother Hubbard's Cupboard. This food bank has served Wilmington since the mid-1980s, feeding the hungry through a combination of donations from the public and federal "Emergency Assistance" funding.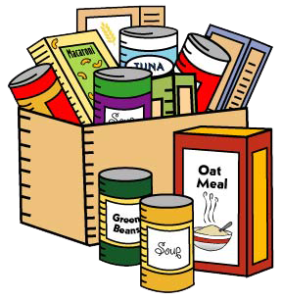 In addition to non-perishable and frozen goods, Mother Hubbard's Cupboard accepts donations from a "Wish List" that contributes to the upkeep of their mission and other avenues by which they can help those struggling in our community.
Team Gale has placed boxes for the collection of canned and boxed food items in both kitchens of the Wilmington Coldwell Banker office. If you're a realtor here, bring a donation next time you pass through! If you're a client and would like to help, contact your realtor or get in touch with Mother Hubbard's directly.
Posted in Events In Our Area, News You Can Use, Team Gale on Nov 04, 2015